INAB Assessor Forum - January 2008
Date: 1
 January 2008 
Date: 01 January 2008
On January 22nd and 29th 2008, INAB hosted its 2nd INAB Assessor Forum in Dublin. INAB Assessors from Ireland, UK, Germany, Switzerland and Sweden participated.

The primary objective of the forum was to exchange information with assessors, and harmonise the accreditation process.

Tom Dempsey, Manager of INAB, opened both events by welcoming new and existing assessors to the forum and thanking them for their dedication to INAB and its clients. The role of INAB and the harmonisation of the accreditation process were first on the agenda. Tom gave feedback specific to the assessors on the results of the accreditation survey and our client workshops in 2007.

After coffee, Accreditation Officers Marie O'Mahony and Adrienne Duff covered the session on Assessing Competence, which included areas such as PS10 – preparation and pre-work and assessment of the quality system within technical activities.

Session 3 concentrated on Aspects of the Assessment Process, and Accreditation Officers Andrew Stratford, Pat O'Brien, Sinead Guckian and Frank Crowe gave presentations covering areas like deviating samples, non compliances, LOD's and flexible scopes!

In the final session, Emma Scott McGrane presented on the internal administration of fees and invoicing and gave some tips on a more streamlined process for assessors.
Click to view

PRESENTATIONS from the forum (PPT, 160, 3,220KB)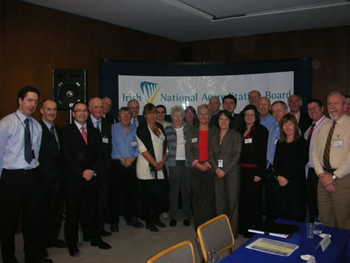 INAB Assessor Forum - 22nd January 2008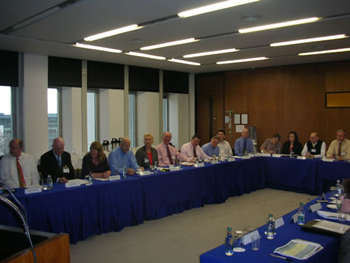 Accreditation - Delivering a Safer World
Quick Links