INAB at Taking Care of Business (TCOB) event in Limerick – Sept 2018
Date: 12
 September 2018 
INAB at Taking Care of Business (TCOB) in Limerick – Sept 2018  
On the 25th September, INAB were at the TCOB event in Radisson Blu in Limerick.
Thank you to all that came and visited us at our stand.
This event is specifically designed to help small and start-up businesses, and it was a great opportunity for us to speak to some potential clients and to highlight the accredited services that our clients offer.
At the event INAB distributed our Accreditation – Delivering a Safer World brochure.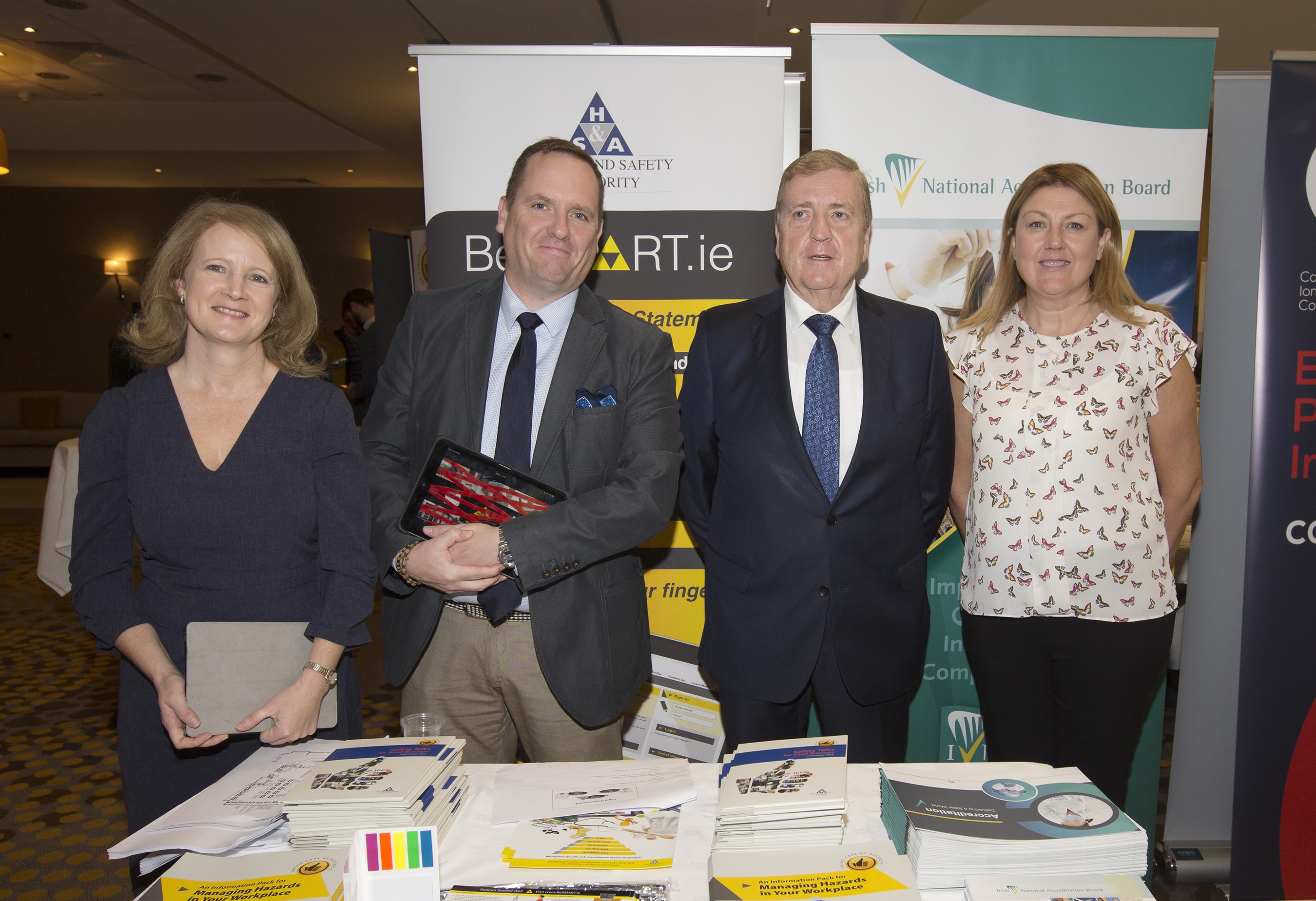 (L-R) Helen Hourihan, HSA; Brian Molloy, HSA; Minister Pat Breen, and Orla Ivers, INAB.
For further information on the event http://www.takingcareofbusiness.ie/                               
INAB are part of the Health and Safety Authority since August 2014.