Testing / Calibration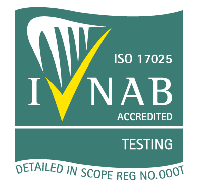 INAB offers laboratories accreditation to the international standard ISO/IEC 17025:2017. This standard contains requirements for the competence of testing and calibration laboratories and is used by laboratories in developing a management system for quality, administrative and technical operations. The 2017 edition of the standard replaced the second edition, ISO/IEC 17025:2005. The standard is applicable to all laboratories regardless of the number of personnel or the extent of the scope of testing and/or calibration activities. Laboratories accredited by INAB cover testing in areas such as chemical; biological; mechanical; heat and temperature; metrology; electrical; and construction materials.
INAB has accredited laboratories from the private and public sectors. Private laboratories are sometimes stand-alone operations that are actively seeking work and service Irish industry and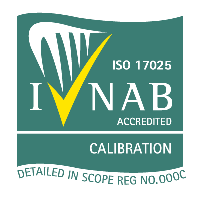 the public through the provision of accredited testing and calibration operations. Such laboratories are used by industry when meeting their own requirements or when complying with regulatory or industry specifications. Accreditation gives users of laboratories confidence in the quality of the service provided. Other laboratories in the private sector are part of bigger organisations such as larger pharmaceutical corporations which can require accreditation in order to ensure the quality of results reported when complying with environmental legislation or for other corporate reasons. In the public sector there is sometimes a requirement for organisations to gain accreditation for the specific field in which they operate such as public health laboratories which test food and water samples collected by environmental health officers for various pathogens.
Accreditation of calibration laboratories underpins the national measurement system by ensuring the competence of these providers. Traceability to national and ultimately to international standards is a vital cog of any economy operating in the international sphere.
In recent years there has been growth in laboratory accreditation in response to requirements imposed by third parties e.g. requirements for laboratories that undertake testing of the materials used in the construction of roads to be accredited for these tests. Health and safety concerns have seen growth in areas such as asbestos testing.
Laboratories are accredited in compliance with ISO 17025 for a defined range of activities and these are detailed in a scope of accreditation which is annexed to the organisation's accreditation certificate.
INAB Accreditation Symbol
The Irish National Accreditation Board strongly encourages accredited organisations to use the accreditation symbol on their reports or certificates.
The accreditation symbol, ownership of which is vested in INAB, is a combination of the Board's logo in association with the registration number and the accreditation standard. Reference is also made to the organisation's scope of accreditation.
The use of the symbol and logo is subject to strict criteria laid down in the INAB R1 Regulations.
Accreditation symbols will include: 
Accreditation Standard 
Scope of accreditation
Registration Number