INAB Assessor Forum January 2014
Date: 3
 February 2014 
On the 30th January 2014, INAB welcomed 43 national and international assessors to Dublin for its 5th Assessor Forum.

Participation at the forum ensures that active and new assessors, experts and technical experts benefit from an open platform, where new INAB policy issues are discussed and where INAB and the assessor has the opportunity to unite and work together sharing experiences.
In 2014, the forum focused on key changes to the standards IS0 15189; IS0 17065 and IS0 17020.   A review of the current forms for reporting and the Extranet which is currently being phased in on a full time basis will all be covered.  INAB assessors were asked to contribute to the day by forwarding any suggestions or areas for discussion prior to the day.
Presentations from the day are available on the INAB Extranet – assessor section.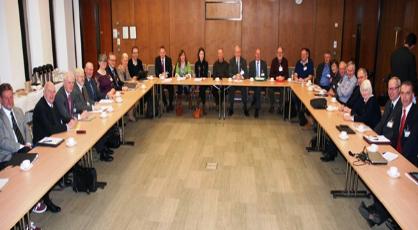 Accreditation - Delivering a Safer World
Quick Links