INAB host Assessor Forum in Dublin Castle – January 2018
Date: 6
 February 2018 
INAB HOST ASSESSOR FORUM IN DUBLIN CASTLE
On 23rd January 2018, INAB welcomed 40 national and international assessors and experts to Dublin Castle for our assessor forum.
Participation at the forum ensures that active and new assessors, benefit from an open platform, where new INAB policy issues are discussed and where INAB and the assessor has the opportunity to harmonise the accreditation process. The forum is a one day event, currently held every two years.
In 2018, the forum focused on key changes to INAB, including our new IT system (INAB CRM), new structure and roles within INAB.   The forum covered changes in Policy; updates on Quality and an overview on GDPR were presented.3 technical break-out groups were run including Medical and Testing; Certification and Reference materials and Inspection group.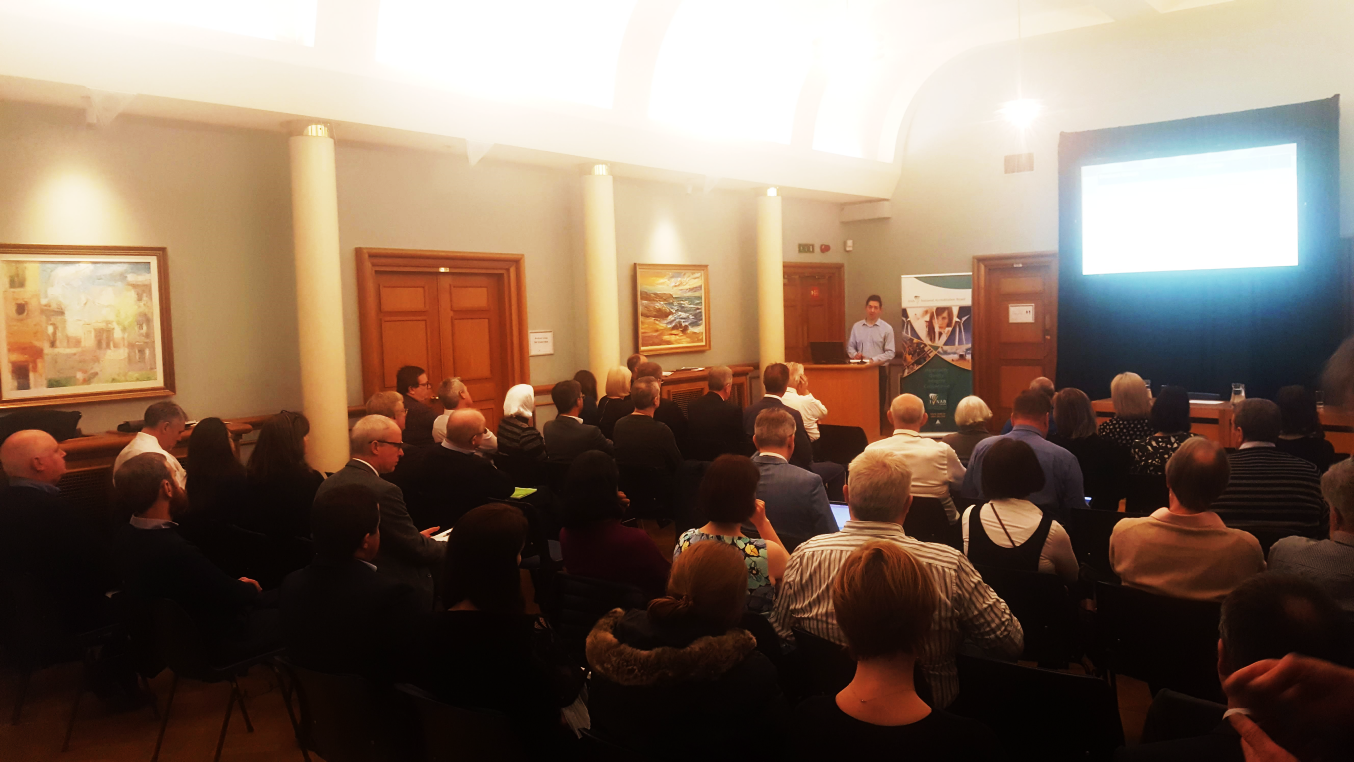 James Stapleton, Scheme Manager, gives summary of discussions from the Certification Break out group.
This year we introduced a break-out group for our new assessors to provide them with a specific induction to INAB and accreditation.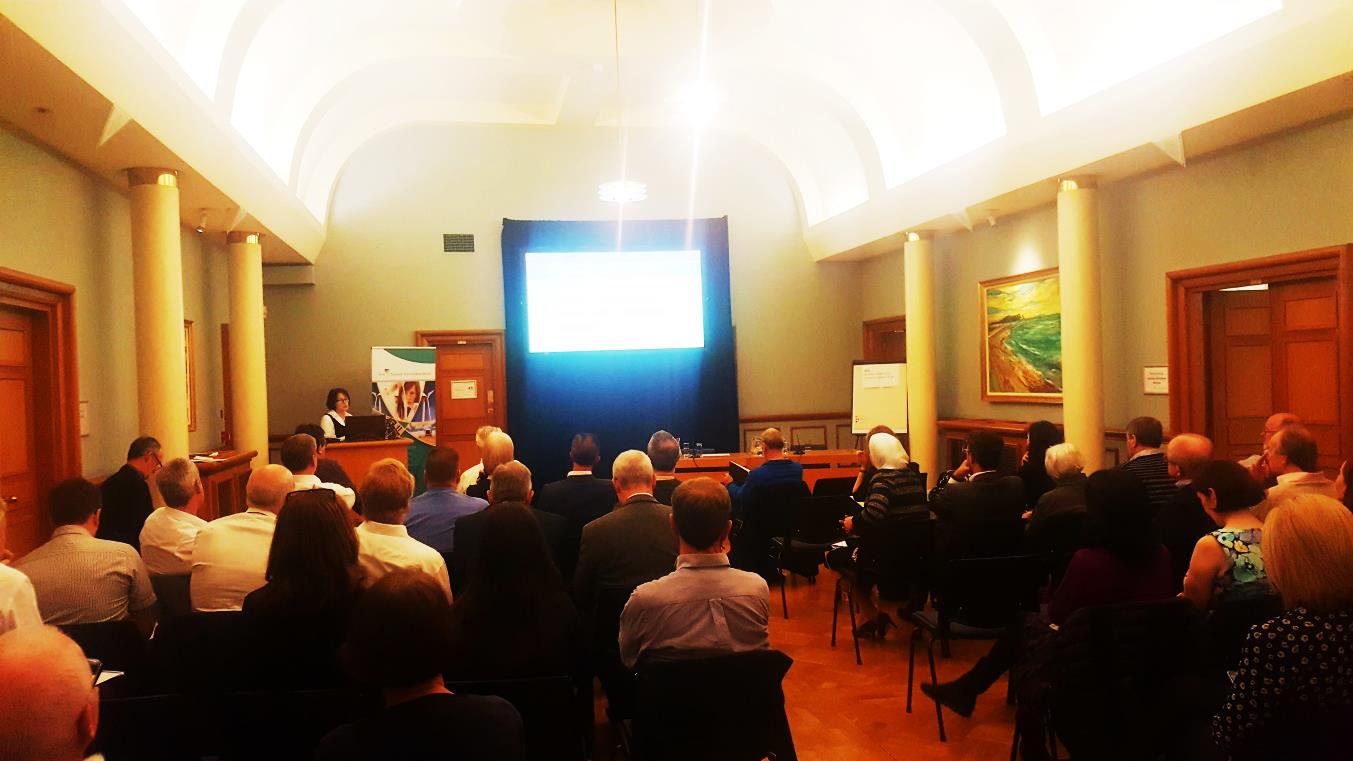 Marie O'Mahony, Quality Manager presents on a number of key topics for 2018, including peer evaluation and assessor management.
Marie also ran the Induction break out for new assessors.
Feedback to date has been very positive:
"Not only was it useful, it was good to put faces to names and meet up with the INAB staff" 
"I thoroughly enjoyed yesterday and really benefitted from the day. Thank you so much for all your efforts",
"The certification discussion session was particularly good for me"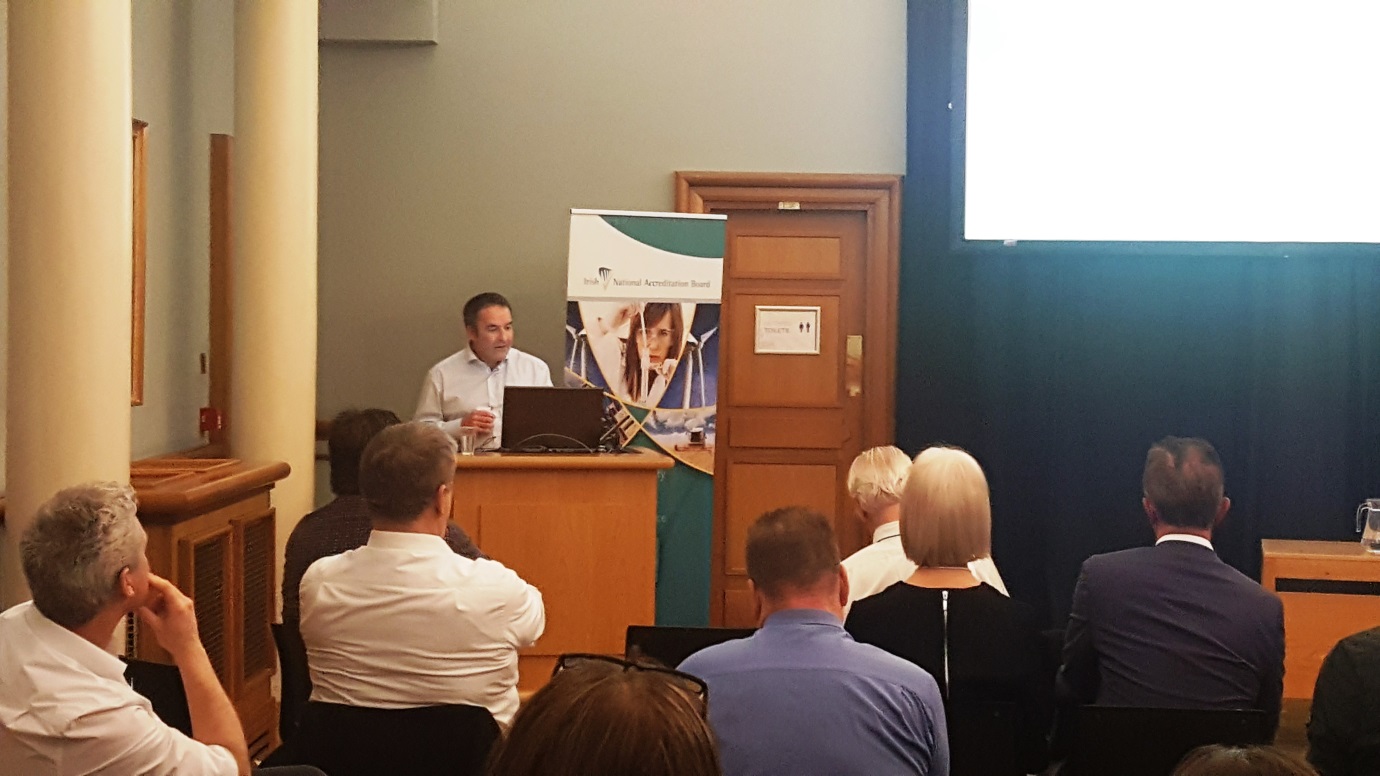 Frank Crowe, INAB Officer – presented latest updates on GDPR
INAB Assessor Forum presentations .pptx (size 4.4 MB)
Orla Ivers
Project Executive
Accreditation - Delivering a Safer World
Quick Links